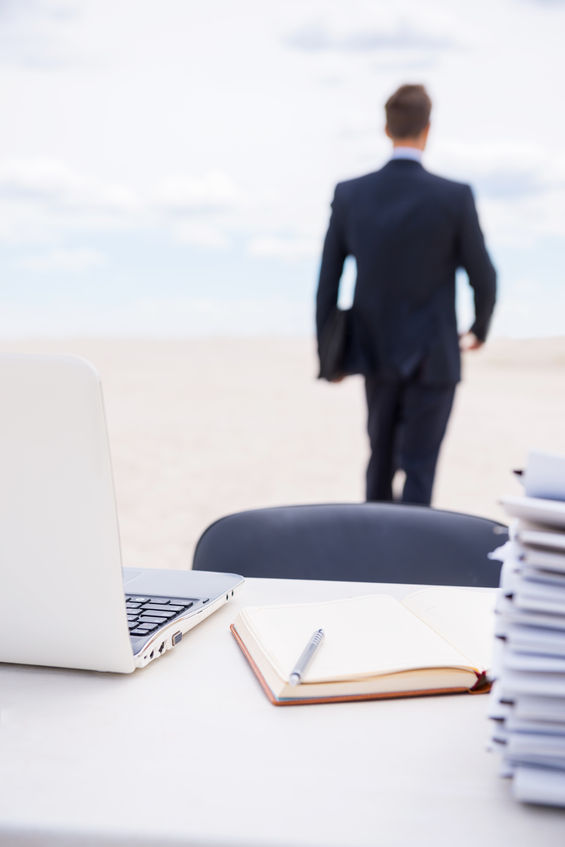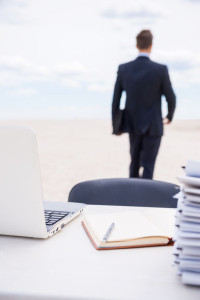 Your leadership in a fast-paced, high-pressure environment has set a very high bar with your employees. Your drive to excel and your strong work ethic is an inspiration. That's why you need to make sure you unplug and take a real vacation!
That's right — as a business manager who leads by example, you must encourage your employees to take their vacation time by first taking a real vacation yourself. This will demonstrate for all to see that vacations are good for managers, good for employees and good for their business.
Research shows that 57% percent of Americans don't take all their vacation time each year. Another troubling statistic: It's estimated that 60 percent of people do some amount of work while on vacation. And at some companies, it's a badge of honor to take as little time off as possible.
Yet the benefits of taking a break and stepping away from work are indisputable and two-fold: You return from the disconnect feeling renewed with the recharged energy and hunger to dive into the new projects. Your employees drive your success, so you must encourage them to take time to recharge, to balance the rigors of business and well-being. In other words, you've got show them how it is done.
* Start asking about vacation plans. Make it a priority to encourage employees to take vacation by telling them you plan to take a week of unplugged rest. No calls, no e-mails.
* Prepare for absences: Make sure you discuss who will be accountable in your absence or the absence of anyone else taking a vacation. The goal is to make it possible for someone to take a vacation without taking calls, answering e-mails and doing work while they are gone yet still be able to return to the office without a huge pile of makeup work and crises to sort out.
* Just do it. Say you'll disappear and disconnect and then disappear and disconnect. They're on their own — and they will survive. Tell them so.
The goal is to set a clear example that vacation is important — and you shouldn't work during one. Here's to a great vacation!